Year 5
Main Links
During the school closure period, all children will be able to access their daily lessons on Google Classroom:
All children should also have their individual logins at home for the following learning platforms (please contact their teacher if you do not have these):
Bug Club Letter to Year 5 Parents
**Bug club books are updated once your child has read all the stories within their level and completed the tasks set **
PLEASE NOTE: As you read the books, there are small bug faces to click on to find the quiz questions, if you don't complete these too the book doesn't show as finished! The Bugs will look asleep once the question is completed!
** There are also Grammar and Maths activities to complete when you log into Bug Club**
Find these under the 'My Stuff' tab
Audible stories Listen to a story a day together.
Your child should spend time every day reading aloud to an adult. Our focus at school is on stamina, fluency and understanding. Please see the above the new 'Bug Club' link for comprehension, grammar and spelling activities. Each child has a log in for Bug club, details of this are included in the link above.
Ways to help your child at home
Read regularly with your child, please encourage them to sound out and blend words that they find tricky and ask questions to check their reading comprehension.

Practise Lexia (if this applies to your child).

Practise spellings regularly.

Practise Times Tables using Times Table Rockstars.

Practise mental addition/subtraction and number bonds with Numbots (Same login as TTRockstars).

Assist with homework tasks.

Use Doodle, little and often, to support your child's progression in Maths, English and Spelling.

For your mental health, use Headspace Mindfulness website. There are many great techniques for calming a busy mind and centering yourself.

If you would like some ideas for Mindfulness activities at home, click here.

Keep up with your children's right to be informed by watching a kid-friendly news programme each day. Click here for CBBC Newsround or here for the Good News Network.

Watch these TED talks about different aspects of the Growth Mindset. Then watch them again :)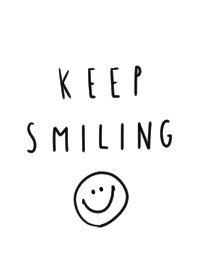 Extra Activities
Arithmetic Papers - Answers included
Correct the Spelling Mistakes - Answers included
/docs/Year_5/T2-E-1312-Year-5-6-Spelling-List-Crossword-Tricky-Ending.pdf
/docs/Year_5/T2-E-1311-Year-5-6-Spelling-List-Crossword-Double-Consonant.pdf
/docs/Year_5/T2-E-1310-Year-5-6-Spelling-List-Crossword-Initial-Sound-Followed-by-Double-Consonant.pdf
/docs/Year_5/Easter_Crispy_Cookies_Recipe.pdf
/docs/Year_5/Times_Table_Games.pdf
/docs/Year_5/Year_5_Spring_Themed_Maths_Activity_Booklet.pdf
/docs/Year_5/add-a-prefix-to-change-the-meaning.doc
/docs/Year_5/apostrophe-for-omission-or-contraction.doc
/docs/choose-the-correct-form-of-the-verb__1_.doc
/docs/Year_5/choose-the-correct-set-of-pronouns-to-complete-these-sentences.doc
/docs/Year_5/identify-the-prepositions-in-the-sentence.doc
/docs/Year_5/identify-the-statement-command-or-question.doc
/docs/Year_5/Year-FIve-Worksheets-Essential-Spelling.pdf
Teacher Emails
Mrs Amy Nye
amyn@cradlehill.e-sussex.sch.uk
Mrs Sarah Eddie
sarahe@cradlehill.e-sussex.sch.uk
Mrs Vicki Smith
vickis@cradlehill.e-sussex.sch.uk
Ideas for looking after the planet
Fancy making an eco brick with all your single-use plastic? We're collecting 1L, completed and registered bricks to make into a planter for our school garden!
Here are the guidelines:

Remember, just because you're washing your hands, doesn't mean the tap needs to stay running! Turn off that water while you scrub for 20 seconds. :)
Ensuring you and your house are 'in the know' about the UN's Rights of a child.

Useful Websites
Maths:
http://www.amathsdictionaryforkids.com/
https://www.topmarks.co.uk/maths-games/hit-the-button
https://whiterosemaths.com/homelearning/
Maths and English:
http://www.primaryhomeworkhelp.co.uk
https://www.educationquizzes.com/ks2/
http://www.crickweb.co.uk/ks2literacy.html